The best honeys in 2023 according to competitions held in Paris and Dubai. A year with great honey and passionate beekeepers. See the results here.
What is PIHA?
Paris International Honey Awards.
In the beginning of this year, a honey competition started the buzz. PIHA took place on 29 & 30 January 2023. The participation fee was €250  per brand. Eligible to participate were companies from any honey producing country in the world, with a production of at least 500 kilos per type. Here were all regulations.
There were platinum awards, gold awards and silver awards.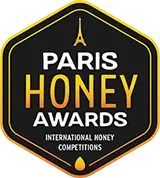 The Best Honey in 2023 goes to….
Platinum awards:
Anoteron, by Anoteron honey, Greece. Forest honey
Melivelos Mountain Blossom honey, by Melivelos, Greece. Multiflowers honey
Karafillidisfamily, by Karafillidisfamily, Grece. Oak tree honey
Merάki, by Merάki, Greece. Multiflower honey
El Enebral-Miel de Bosque, by Brogeras, Spain. Miel de Bosque
VOLANSKY HONEY-Bardejovsky med, by MEDAR Farm Products s. r. o., Slovakia. Fir honey
BIN SIFA BALLARI, by MEHMET ALI ABA, Turkey. Wildflower honey
Miel de Lavande, by APIDIS, France. Lavender honey
Pusztai Mézek, Multiflowers honey, by Pusztai Mézek primery producer, Hungary. Multifloral honey
Melin Esti, by Melin Esti Ltd, Cyprus. Multifloral honey
Leban Honey,

by Fanja city trading, Qatar- with

Boswellia sacra honey (

frankincense honey

)

Sahaa sidr, by Al rayahi Apiaries, SAudi Arabia. Sidr honey
Majra, by Wild Fakhama honey, Hypoestes, Saudi Arabia. Forsskalii honey.
Sidr, by خلبان, Saudi Arabia. Ziziphus andsfda
Dragasia, by Chrisostomos Bourlotos, Greece. Oak tree honey
Moringa, by Abu Hamza Mohamed Halel Al-Atwi for Tabuk mountain honey, Saudi Arabia. Moringa honey (more on Moringa honey)
Honey, by Viosole-Viologiki Solea Ltd, Cyprus. Thyme honey
BEE ULMO APF200+, by Bee Ulmo, LLC,  the US. Ulmo honey (more on Ulmo honey)
Sidr, by Manahel Alshawi, Saudi Arabia. Ziziphus nummularia honey
Karkomi, by Asal W Afia, Saudi Arabia. Honey with Ginger & Kourkouma
Kena, by Fanja city trading, Qatar. Eucalyptus honey
Sidy, by ِAlkorbi Apiaries, Saudi Arabia. Ziziphus nummularia honey
Melissanthi, by Garofalakis Stelios, Greece. Thyme honey
 what is this Sidr Honey, that wins all the prizes?
Gold Awards:
There were 146 brands that won this prize. You can find them all here.
Silver Awards:
There were 11 brands that won this prize. Yo can find them here.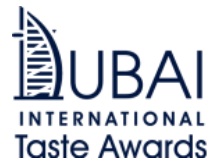 What is DITA?
Dubai International Taste Awards. Another competition where honey brands were evaluated for the big platinum award, the highest of all, thus granting them "The Best Honey In The World" title, held on 6 – 7 April 2023.
A lot of categories entered such a big competition: Meat products, Dairy, Olive oils, Various oils, Sauces, Soups, Powders ready for the preparation of foods, Conserves, Jams, Eggs, Desserts, Frozen Foods, Delicatessen foods and beverages, Fresh foods and vegetables, Healthy or Diet Products, Honeys, Marmalade and many more others. Honey included.
The Regular fee was of  €300 per entry or per competition.
The evaluation was done by a a large panel of judges, 36 members of Chefs' Clubs. It was used the well-known blind method: Each product is given a code number to ensure their reliable tracking.  Each judge carries out an organoleptic analysis of the products he/she is tasting, and records a numerical rating on the evaluation sheet, which represents the general sense of enjoyment (which weighs the most in the final rating) as well as other criteria, such as appearance, odor, texture, flavor and mouth-feel.
There were 30 products with platinum awards, 47 with gold awards, 13 with silver awards. Here are the honey awards:
Platinum Awards:
Volansky Honey-Lesny Med, by Medar Farm Products S. R. O., Slovakia, https://www.medar.sk/
Manuka Royale Umf 10+, by Imagine Honey Nz Ltd., New Zealand, https://manukaroyale.com/
Honey Premium Raw Wild Honey 100% Natural, by Tiger Power Co. Ltd., Cambodia
Kjartans Bringebærhonning, by Kjartans Honning As, Norway, https://kjartanshonning.no/
Gold Awards:
Talh Honey, by Fahad Algazy, Saudi Arabia
Sidr Honey, by Fahad Algazy, Saudi Arabia
Akiraton Greek Thyme Honey Naxos, by Akiraton, Greece
Kjartans Lynghonning, by Kjartans Honning As, Norway
Miel El Camino Milflores, by Miel El Camino, Spain
Anoteron Honey, by Anoteron Honey, Greece
Kjartans Skogshonning, by Kjartans Honning As, Norway
Nektar & Ambrosia, by Reppas Family, Greece
Silver Awards:
Kjartans Jomfruhonning, by Kjartans Honning As, Norway
Volansky Honey-Bardejovsky Med, by Medar Farm Products S. R. O., Slovakia
What is AIHA?
Arab International Honey Awards.
It will take place on 11 & 12 November 2023, so hurry up and register. Judging by the huge amount of awards Saudi Arabia won in London Honey Awards and in Paris Honey Awards, you may want to step back from registering. But don't. Your honey can be just as good or even better. Be proud of your work and open new doors for your business to grow.
Go on and register your brand. https://registrations.arabhoneyawards.com/my-account/