Combining onion and honey we get a natural remedy for bacterial infection. Have you heard this sentence before? Probably not, because science has merely started to study our old folk remedies. They now rediscover the way we should combine food to get the maximum health benefits.
I have recently read a page on how an incredible marathoner, with the healthiest lifestyle possible, got diabetes. That type of diabetes that only gets worse, no matter what pills, shots or food someone can take. A perfectly healthy and happy man in his 40s, with a happy family and 2 little girls. It looks like a god is mocking from up there.
The story goes that this man, after trying all possible medication, was only expecting to die, before he found a solution. The solution was offered by vegetables.
But, as I was saying, the man had a healthy life already, eating plenty of vegetables! What he finally discovered, was the way these vegetables should be combined for the bestnatural remedy for bacterial infection results.
A miraculous recovery followed, and, of course, the doctor that elaborated the combination was banned to spread the info. Nothing surprisingly in that!
But the main idea remains. Our cure is in our food. And is the science of eating it that can save us.

If we are healthy, than we don't worry too much. And I think it is a right approach. Our first duty here on Earth is to enjoy life. With all its pleasures.
But we are currently living into a food paranoia. Almost. 🙂  I see people dividing into extremely not-caring people, that eat a lot, no matter how healthy it is or not. And extremely obsessed people that spend a lot of money of only organic sophisticated and rare food. And the middle people tend to disappear. And that's bad!
In my opinion, if we are healthy, we should only eat balanced. If we are sick, we should pay attention to our diet. If we are seriously ill, than we should revise our entire life, lifestyle, actions, thoughts and character. Not only our diet.
The good news is that science has started to research the way to combine our food to get the most benefits. Here is an interesting combination recently studied:
HONEY AND ONION
The study was published by Life Science Journal, in 2012, entitled "Antimicrobial Activity of Onion Juice (Allium cepa), Honey, And Onion-Honey Mixture on Some Sensitive and Multi-Resistant Microorganisms".
It was done by Saad B. AL Masaudi and Mona O. AlBureikan, Department of Biology, Faculty of Science, King Abdulaziz University, Jeddah, Saudi Arabia.
They studied the effects of onion alone, honey alone and a mixture of onion and honey, against 8 microbial species:
Streptococcus pyogenes,
MSSA (Methicillin Sensitive Staphylococcus aureus),
MRSA (Methicillin Resistant Staphylococcus aureus),
VSE (Vancomycin Sensitive Enterococci)
VRE (Vancomycin Resistant Enterococci)
Escherichia coli,
Pseudomonas aeruginosa,
Candida albicans.
The study is available to public read here.
The conclusion? While each of them have incredible heath benefits, combining these two we get the best results.
In the study they used:
Honey source and type: Black Forest honey (Langaneza honey), from Germany.
Onion source and type: Egyptian red onion (Allium cepa). Fresh Allium cepa bulbs were rinsed thoroughly in distilled water and air dried; 200 grams were then blended. The resulting paste was allowed to stand for 24 hours. The juice was then filtrated and squeezed out of it. It was stored bellow 4°C.
Here are some samples of the ingredients used, Forest Honey Langenese and Red Onion, available on Amazon.
So, what is it known about onion and honey alone?
Onion it is one of the oldest cultivated vegetables in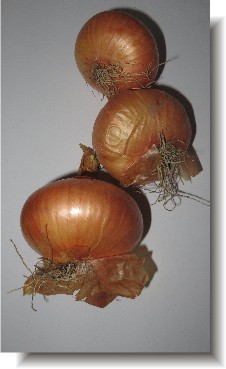 history, with antibacterial and antifungal properties. Onion has antimicrobial effect against tested microbes, because it is a rich source of flavonoids, polyphenols, organic sulfur, saponins and many other secondary metabolites, which are mainly responsible for its medicinal activities.
Honey, has also antimicrobial effect against tested microbes because it is known to contain phenol, fatty acids, lipids, amylases, ascorbic acid, peroxidases and fructose, has high osmotic potential and a low pH.
Both of them have excellent nutritional values, and their intake brings additional enhancer of immunity in aid to the treatments of bacterial infections.
These nutritional elements (either in onion or in honey) can act alone or synergistically, and may contribute significantly to the antibacterial activity of the mixture, resulting in higher growth reduction, and enhancing the microorganisms killing activity.
Honey in combination with onion may prolong or improve the shelf life of each other.
What was the result of the study?
Onion juice alone: at concentrations of 100%, 50%, 20% and 10% has a very strong effect on the growth of all tested species of microbes comparing with control and Staphylococcus aureus was the most sensitive microbe.
Honey alone, at 100%, 50%, 20% and 10% concentration has a very strong effect on the growth of all species of microbes, but significantly less than the effect of onion juice.
Onion- honey mixture 1:1, with different concentrations, demonstrated a very noticeable effect on all species of examined microbes. Results also showed that the honey-onion mixture was significantly more effective, had stronger effect on microorganisms, comparing with onion or honey alone.
Side-effects
In large amounts some side-effects are possible. For most people taking large amounts of onion by mouth, are considered possibly safe. Nutritionists say that taking up to a maximum of 35 mg of the onion ingredient "diphenylamine" per day for several months seems to be safe.
Yet, people with diabetes (it might lower blood sugar), bleeding disorders (onion might slow blood clotting), pregnant or breast-feeding women, as well as people undergoing surgery should not take large amounts of onion. Larger than usual food amounts.
Interaction with drugs
If you have any of the above conditions, do not take large amounts of onion with your medication as it may interfere with it.
In addition, if you are taking lithium, taking onion might decrease how well the body gets rid of lithium, as onion has a diuretic effect. This could increase how much lithium is in the body and result in serious side effects. Talk with your healthcare provider before using this product if you are taking lithium. The dose might need to be changed.
Allergy: If you know that you are having allergy to onion, taking it with aspirin may increase the symptoms (as it was was reported by one patient.)
Conclusion?
The combination of two or more antibacterial agents is more effective than the agents alone. The scientists' team proved that the previous studies of other scientists were right: combination works better than the agents alone. In addition, they proved that the antibacterial activity of the mixture onion honey, 1:1 ratio, has higher values than it would have had with separate elements.
The combination of honey plus some natural additives has superior results in its antibacterial, antifungal, and wound-healing promotion properties compared to pure bee honey and some other topical wound agents alone (showed by Osman et al. in 2003);
Combination of honey and bovine milk had stronger antimicrobial effect than honey alone or bovine milk alone. (as demonstrated by Al-Jabri et al. in 2005);
Honey mixed with an antibiotic has the best killing effect within half an hour of exposure to bacteria, than either an antibiotic or honey used alone. Combination of honey and gentamicin had stronger antimicrobial effect than honey alone or gentamicin alone. (as demonstrated by Al-Jabri et al. in 2005); Synergy is also known to exist between penicillin and streptomycin and between sulphamethoxazole and trimethoprim.
Honey and Temozolomide (TMZ), which is a common oral chemotherapy drug used to treat certain types of brain tumors, proved to have stronger cytotoxic activity. (read more here: Take your medicine with honey. It will enhance its power!)
Combination of medicinal plants like G. kola and V. amygdalina extracts suspended in honey inhibits the growth of some microbe's showing stronger effect than that observed by honey alone or medicinal plants alone.  (as previously showed by Mboto et al., in 2009)
Other studies, have also demonstrated the powerful effect of some other combinations of honey and a natural agent, like with cinnamon, coffee, black radish, seabuckthorn, black seeds or lemon.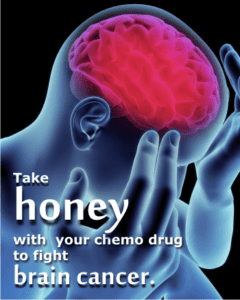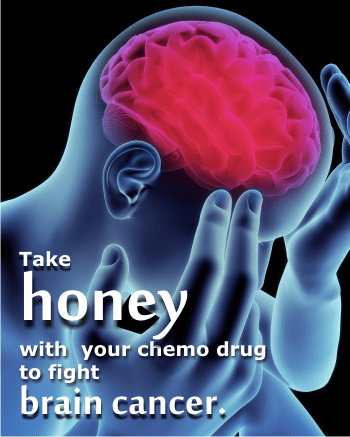 Related posts:
Take your medicine with honey. It will enhance its power!

• Is Manuka Honey safe to eat?
• I want to buy MANUKA honey. What is UMF 16+, MGO 400+, Active?
• Sidr honey benefits for health
• Tualang honey benefits for health
========



========
References:
Lifesciencesite.com;