If you have ever wondered what supplements to take in enlarged prostate or prostatitis, you should know that bee pollen and flower pollen extract are very efficient in treating them.
Foods and supplements are oftentimes enough to prevent prostate conditions or to treatment them. And bee pollen gains more and more trust, being widely used by lots of people.
But first, do men need to worry about prostate?
The best answer would be that they should be aware of all possibilities.
When men are young they can develop chronic prostatitis. When they are old, besides prostatitis, other conditions that can appear. Among them: chronic pelvic pain (CPPS), enlarged prostate aka benign prostatic hyperplasia (BPH) or prostate cancer.
While the allopathic approach offers relief and side-effects, there are also natural therapies that can help without side-effects. Bee pollen or simple flower pollen (representing the male seed of the plant) make an excellent choice in prostate treatment.
Men over 45 should be very careful with their life-style. A healthy diet for a healthy prostate includes proper food and supplements.
Supplements include: bee pollen or flower pollen (in form of Cernitin), saw palmetto, omega-3 fatty acids (but not from flax seeds), nettle root, pygeum (a tree found in northern Africa), rosemary, and lycopene (a micronutrient in the family of carotenoids, especially tomato).
Foods:  I have found an excellent study on the diet needed in prostate cancer. It covers more than nutrition and gives specific details needed in all cases of cancer. It is so well structured that there is no need for another summary on this page. You can find it here.
What is pollen and bee pollen good for
The beneficial effects of pollen in inflammatory conditions of prostate gland is known for a long time.  Clinicians confirm that, bee pollen and pollen (in form of graminex flower pollen or cernitin) improves the condition of patients, effectively removing the pain. They are used in the treatment of:
– Non-bacterial prostate inflamations
– Non-bacterial prostatitis
– Enlarged prostate (benign prostate  hyperplasia)
– Prostate cancer, especially in the initial stage of the prostate cancer. Moreover, when pollen was administered alongside chemotherapeutic agents, the number of people who felt a significant therapeutic effect significantly increased Droździk M. 1993).
If you are under chemotherapeutic treatment TAKE BEE POLLEN or Graminex flower pollen! Its therapeutic effect will increase a lot!
Bee pollen health benefits have been shown to include anti-inflammatory activitym causing the bladder to contract while simultaneously relaxing the urethra. The literary data point out that pollen seals capillaries, removes swellings of cardiovascular and renal origin, and has a spasmolytic effect on smooth muscles especially in the range of bladder and urethra (Yakusheva, 2010).
In Germany and Austria, physicians prescribe phytotherapy for mild and moderate benign prostatic hyperplasia in 90% of cases and in Italy, phytotherapeutics are prescribed for benign prostatic hyperplasia in 50% of cases.
1. Nonbacterial prostatitis
The review "Herbal and complementary medicine in chronic prostatitis., by Daniel A. Shoskes and Kannan Manickam, published in 2003, covers the alternative therapies commonly used in prostatitis with an emphasis on those with published data. These treatments include phytotherapy (especially quercetin, bee pollen) and physical therapy. Complementary therapies have shown the potential to help men with prostatitis, particularly when allopathic therapies have failed.
2. Benign prostatic hyperplasia aka enlarged prostate.
The studies available indicate that the most effective forms of flower pollen used in enlarged prostate is rape bee pollen and flower pollen (not harvested by bees): Cernitin (from Sweden) and Graminex (from the USA).
Rape pollen (the apicultural product)
The 2014 study "Inhibitory effect of rape pollen supercritical CO2 fluid extract against testosterone-induced benign prostatic hyperplasia in rats" by BI-CHENG YANG et al, shows that rape pollen SFE-CO2 inhibits the development of BPH in rats and these effects are closely associated with reductions in DHT, 5α-reductase and COX-2 levels. The results of the study clearly indicate that rape pollen SFE-CO2 extract may be a useful agent in BPH treatment.
Cernitin aka Cernilton or Cernitol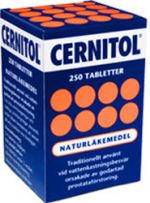 It is not bee pollen. Just pollen collected from eight different types of flowers, including rye grass.
Cernitin is a registered trademarked extract of AB Cernelle, Sweden, a microbiologically fermented extract created from pollen gathered directly from plants in the field (not by bees).
The flower pollens are then combined in standardized proportions (meaning it contains the same amount of active ingredients in each batch.) The husks that sheath the microscopic pollen grains are removed using a Swiss-developed technology thus eliminating bacteria, fungi, toxins, and pollutants that may be attached to the husk. The resulted product is free from toxic substances and less likely to cause allergic reactions.
Cernitin is used in tablet products marketed under the brand names Cernitol® (Sweden) and Cernilton® (rest of the world) for symptom treatment of benign prostate hyperplasia (BPH) and chronic prostatitis (CP/CPPS).
Composition of Cernitin:
Cernitin® contains both water- and fat-soluble fractions. Chemical analysis indicates that it contains many constituents, including vitamins (water and fat soluble), minerals, carotenoids, dietary and physiological amino acids, enzymes (including six enzyme classes containing at least 100 different enzymes), lipids, fatty acids, phyto-sterols, long chain hydrocarbons, prostaglandins, streptolysin inhibitory factors, flavonoids, and growth regulators, among others.
Here is a Public Assessment Report on Cernitol Novum, film-coated tablet.
Effects:
Cernitin has antiinflammatory and anticongestive effects. For this reason this extract from pollen mixture will:
– help in nonbacterial prostatitis
– help in prostatodynia (a chronic, painful disease. The symptoms include chills, fever, pain in the lower back and genital area, body aches, burning or painful urination, and the frequent and urgent need to urinate, which go away and then come back without any warning.)
– improve detrusor activity (an urodynamic observation characterized by involuntary detrusor contractions during the filling phase that may be spontaneous or provoked. The detrusor is the muscle which forms a layer of the wall of the bladder.)
– decrease resistance of the prostatic urethra
– suppress prostatic cell growth (this extract is especially good at targeting prostate cells over other types of cells in the body.)
– offer better efficacy in urination
– help in the treatment of painful or difficult urination due to enlarged prostate
The study "Clinical evaluation of long-term treatment using cernitin pollen extract in patients with benign prostatic hyperplasia.", by Ryoi Tasumoto et al. from the Department of Urology and Andrology Osaka, Japan, plublished in 1995, proves that "cernitin pollen extract showed a mild beneficial effect on prostatic volume and urination variables in patients with symptomatic benign prostatic hyperplasia (BPH)."
In this trial, 79 patients aged between 62 to 89, with benign prostatic hyperplasia (BPH) were treated with cernitin pollen extract, administered in a dosage of 126 mg (2 tablets, 63 mg each), three times a day, for more than 12 weeks. The overall clinical efficacy on short-term was 85% and the long-term treatment reduced prostatic volume in 28 patients who continued treatment with Cernitin pollen extract.
The research concluded: "we conclude that cernitin pollen extract has beneficial effects, especially a decrease in prostatic volume and an improvement in urination, in patients with symptomatic BPH."
Compared with allopathic medication such as: chlormadinone acetate, prazosin, and finasteride (which give adverse reactions, including impotence and hypotension), cernitin pollen extract has a slightly lower clinical efficacy. However, the advantage of cernitin pollen extract is the rare occurrence of side effects during long-term use.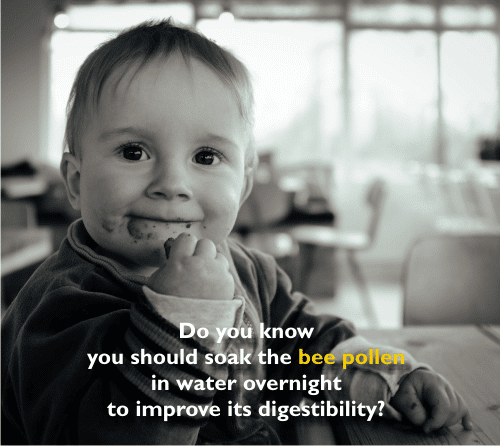 Conclusion: Cernitin has anti-inflammatory and anti-DHT properties. It inhibits inflammation, it decreases swelling and improves urine flow. By inhibiting DHT may also prevent unhealthy prostate growth.
It relaxes the smooth muscle tone of the urethra, thus improving urine flow, increases bladder muscle contraction to push the urine out, and relaxes the sphincter muscles, which help hold the urine in the bladder. Together, these actions would improve the urine flow rate and reduce the amount of urine remaining in the bladder after urination, thereby decreasing urinary frequency.
! The studies also showed that patients with ''complicating factors'' (prostatic calculi, urethral stricture, bladder neck sclerosis) had minimal response with only one of 18 showing improvement after treatment with cernilton.
! People with acute or chronic bacterial prostatitis should go with standard antibiotics and prostatic drainage (massage).
Side effects and allergy of Cernitin:
According to research Cernitin is safe and well tolerated. No adverse reactions to its use have been reported. It did not cause allergies in patients who are usually highly allergic to flower pollen.
Graminex flower pollen
Graminex® is the exclusive grower and manufacturer of non-solvent Rye Grass Flower Pollen Extract™. Their products are free from allergens, pesticides, solvents, lactose, gluten and talc. This product resembles Cernitin.
It is not FDA approved, but it can be found as a never-missing ingredient from all herbal remedies concerning prostate conditions. On Amazon.co.uk (Prostate Support Formula – 2014
) or Amazon.com (PollenAid Flower Pollen Extract by Graminex – 100 Tablets
).
 3. Prostate cancer
Rape pollen or Bee pollen of Brassica campestris L. helps triggers apoptosis in prostate cancer PC-3 cells (makes them commit suicide)
A 2007 study by Wu YD et al. from  Zhejiang University, China, indicates that the steroid fraction of chloroform extract from bee pollen of Brassica campestris L. may be a promising candidate for the treatment of advanced prostate cancer.
All bee pollen and all flower pollen extracts from the above are recommended to be taken alongside chemotherapy. According to Droździk M., as he showed ever since 1993, the number of people who felt a significant therapeutic effect significantly increased.
================




================
References:
– Droździk M. Application of pollen extract for the treatment of inflammation and prostatic hypertrophy. Herba Polonica. 1993;39:p. 223.
– http://www.ehow.com/about_6631040_cernitin-flower-pollen_.html
– http://www.lifeextension.com/Magazine/2004/12/cover_prostate/Page-01
– https://www.prostatitis.org/documents/Shoskes_Manickam.pdf
Featured picture credit rottonara via pixabay.com