The sweet chestnut and blackberry bee pollen make the sweetest type of bee pollen, really appreciated by the kids. It's rich in polyphenols and substances with antioxidant properties.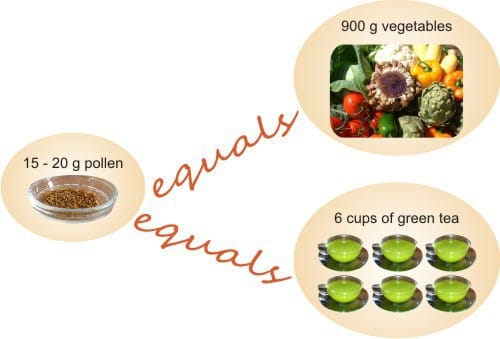 Health Benefits:
–  prevents the demineralization of the body.
–  assures the balance of the nervous system,
–  recommended in anxiety or mild depression.
–  stimulates the blood circulation, having a beneficial effect on veins and capillaries.
–  relieves symptoms women are facing  at menopause (hot flashes, depression)
Recommended doses of fresh raw bee pollen:
Adults: 1 spoon daily
Children above 2 years old: 1 teaspoon daily
It is recommended to have 7 weeks of treatment twice a year, in autumn and spring.